Trump administration now officially requesting bids to build border wall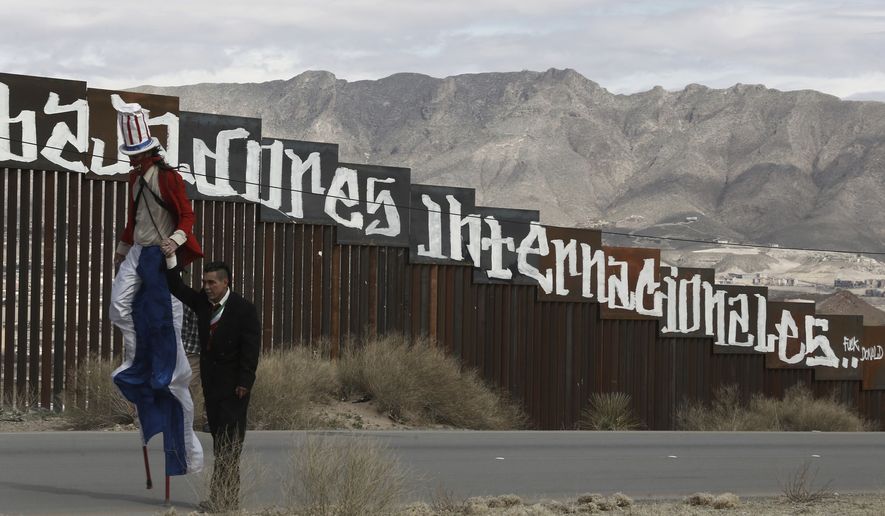 President Trump's new border wall is supposed to be 30 feet high and should look imposing to potential illegal immigrants, Homeland Security officials said in documents Friday that officially requested the first bids to begin building the barrier along the U.S.-Mexico border.
But U.S. Customs and Border Protection, the agency overseeing the project, hasn't yet decided on whether it will be concrete or some other type of construction, instead soliciting bids for various prototypes.
"The wall design shall be physically imposing in height," CBP officials said in contracting documents.
They said their goal is a 30-foot barrier, and they would outright reject any plans that didn't at least run 18 feet high. The wall must also run at least six feet underground to stop anyone easily tunneling underneath it.