Trump apologizes to Kavanaugh for 'pain and suffering' during swearing-in ceremony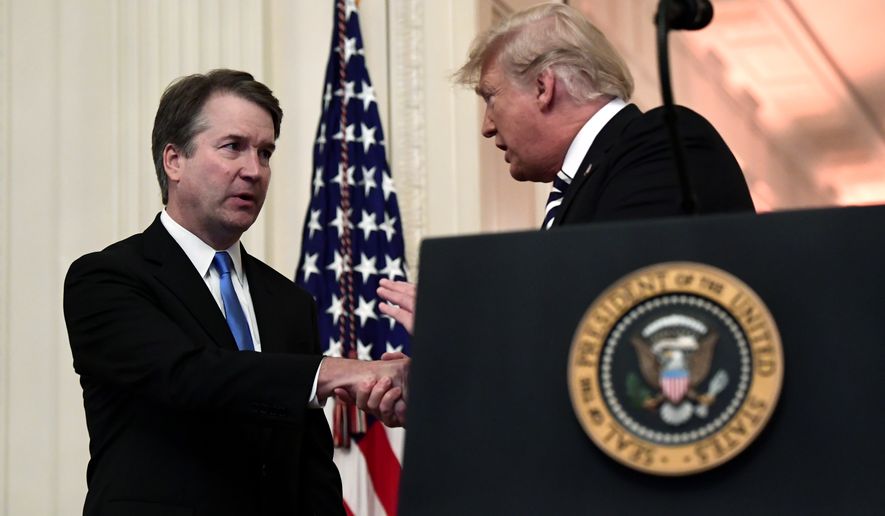 President Trump apologized to Supreme CourtJustice Brett M. Kavanaugh for Democrats' smear campaign Monday night during a ceremonial swearing-in at the White House, capping a week of victories for President Trump and giving a major boost to Republicans heading into the mid-term elections.
"On behalf of our nation, I want to apologize to Brett and the entire Kavanaugh family for the terrible pain and suffering you have been forced to endure," Mr. Trump said. "You, sir, under historic scrutiny, were proven innocent."
In a packed East Room ceremony with the president, all Supreme Court justices, lawmakers and his family, Justice Kavanaugh received the oath from retired Justice Anthony M. Kennedy, whom he is replacing on the high court.
Justice Kavanaugh said he is honored to serve alongside colleagues he greatly admires.