Trump backs away from mass deportations, woos minorities with economic pitch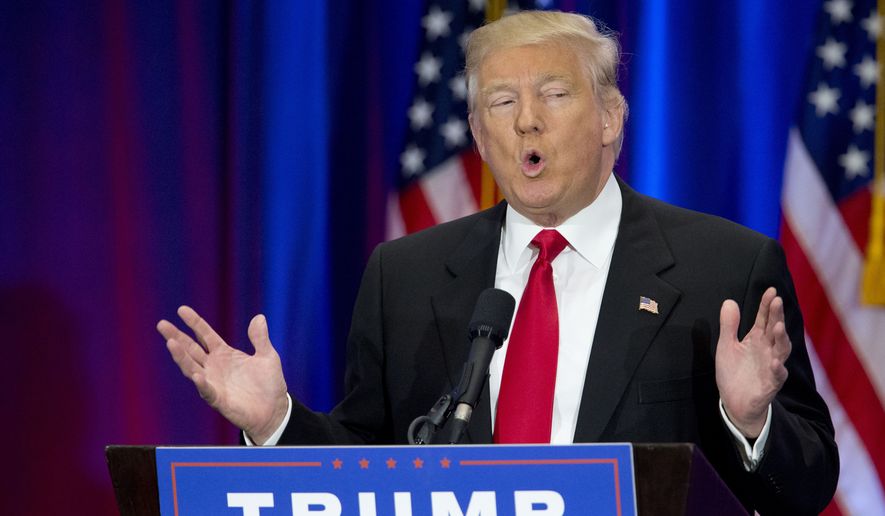 Backing off his call for mass deportations of illegal immigrants, Republican Donald Trump is attempting to pivot from some of his inflammatory rhetoric and begin courting minority voters he'll need to win a general election showdown against Democrat Hillary Clinton.
The pivot is not an easy maneuver to pull off gracefully, and Mr. Trump almost immediately encountered resistance from the left and the right, with both sides saying he couldn't be trusted.
The Trump campaign forged ahead, seeking inroads to minority communities long dominated by the Democratic Party.
Mr. Trump's son, Eric Trump, said that the billionaire businessman plans to appeal to minority voters with his economic and immigration messages, which he said should resonate with those usually loyal Democratic voters who have suffered most in President Obama's economy.
"Those communities are, quite frankly, the communities that are hardest hit by [Hillary Clinton's] reckless policies and [President Obama's] reckless policies," he said on Fox News, noting that roughly 57 percent of inner-city youth are out of work.