Trump backs Obamacare payments as part of tax cuts deal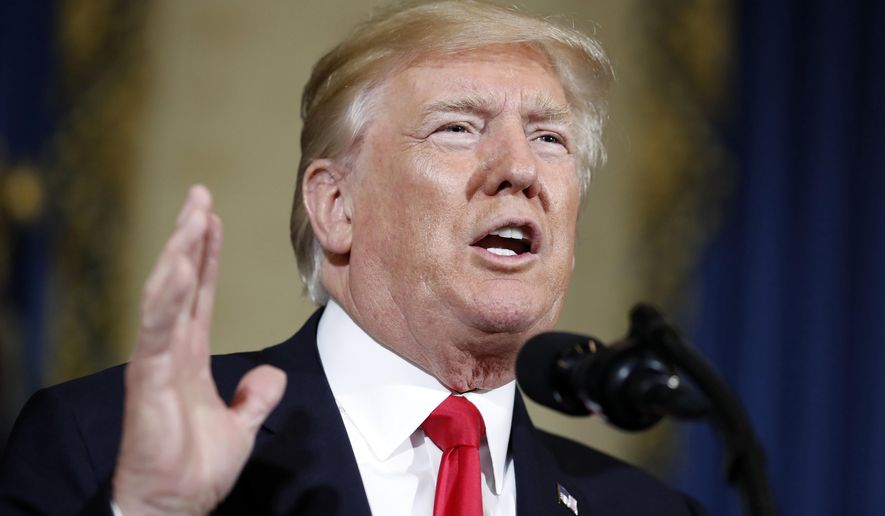 President Trump on Tuesday told Senate Republican that he was committed to restoring critical Obamacare payments to insurers as part of a year-end budget deal — but only if Congress approves a tax cut bill that eliminates the individual mandate.
Mr. Trump, who has gone back and forth on a deal to keep the federal payments known as "cost-sharing reductions," made the pledge at a luncheon with Senate Republicans at the Capitol, said Sen. Lindsey Graham, North Carolina Republican.
"The president is committed to putting Alexander-
Murray
" on a short-term spending bill, he said.
The legislation by Sen. Lamar Alexander, Tennessee Republican, and Sen Patty Murray, Washington Democrat, would approve the payments in 2018 and 2019. The federal money goes to insurers to reimburse them for covering out-of-pocket health care costs of lower-income Americans.