Trump Budget Spends Big on Military and the Wall; Cuts Foreign Aid, EPA, and Public Broadcasting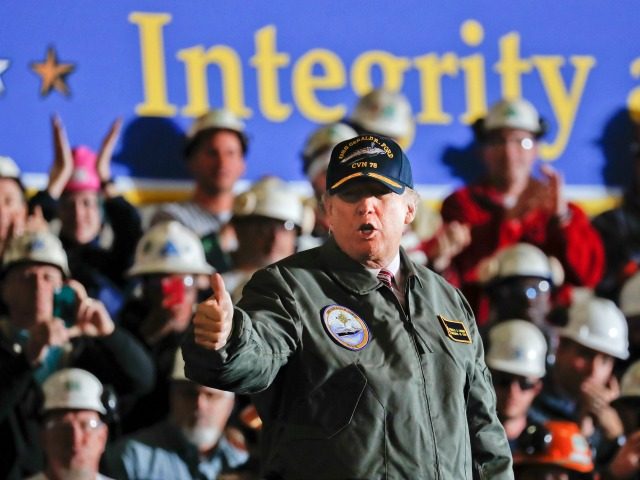 President Donald Trump released his budget blueprint on Thursday, an effort to prioritize safety and security for the American people while dramatically cutting other agencies considered sacred cows by the left.
"To keep Americans safe, we have made tough choices that have been put off for too long," Trump wrote in a message to Congress. "But we have also made necessary investments that are long overdue."
The outline increases defense spending by $54 billion and increases funding for immigration enforcement as well as $4.1 billion investment for his promised wall on the southern border.
"We must ensure that our courageous servicemen and women have the tools they need to deter war, and when called upon to fight, do only one thing: Win." Trump wrote.
The budget includes Trump's promises to veterans, as the Department of Veterans Affairs gets a 10 percent increase in spending.