Trump Burns Hillary At Al Smith Charity Roast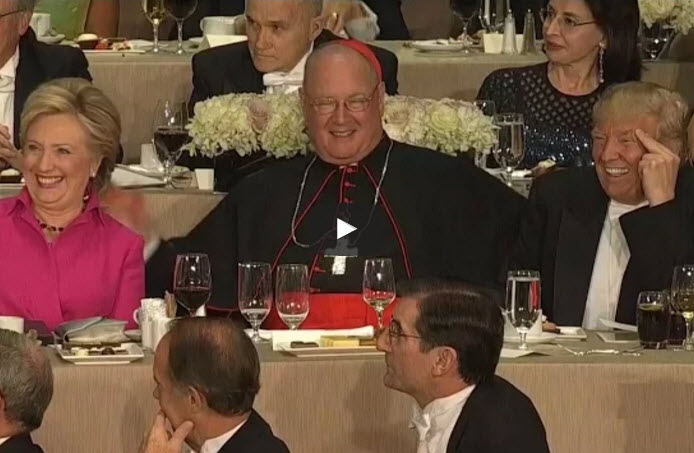 Republican nominee Donald Trump was jeered by attendees at a New York white-tie charity dinner Thursday night after his speech crossed from roast-style jokes into personal attacks on his opponent, Hillary Clinton.
The first outburst from members of the audience at the annual Alfred E. Smith Memorial Foundation Dinner came when Trump said that Clinton was "so corrupt she got kicked off the Watergate Commission."
The jeers continued when Trump referenced the Clinton campaign emails leaked by Wikileaks and claimed that the former secretary of state was "pretending not to hate Catholics," an apparent reference to 2011 emails from a current Clinton campaign spokeswoman that mocked Catholics and evangelical Christians.
Some members of the audience appeared to be shouting at Timothy Cardinal Dolan, who was sitting between the candidates, and asking him to take the microphone from Trump, who quickly pivoted to remembrances of attending the event with his father.