Trump calls for GOP unity; says party risks losing Senate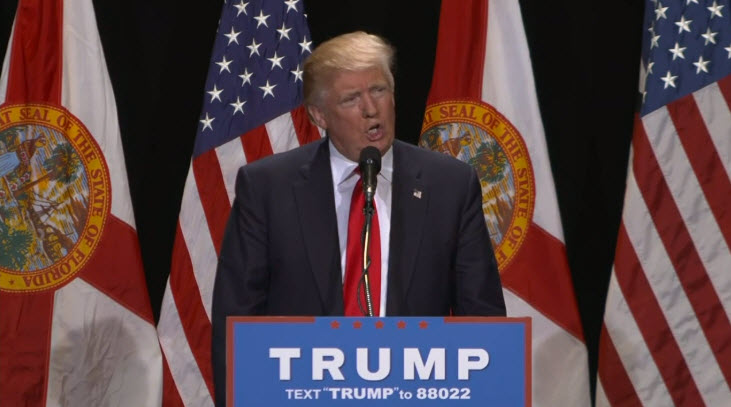 TAMPA, Florida — Campaigning in the crucial battleground state of Florida, Donald Trump bashed Democrats and Republicans alike Saturday, from Hillary Clinton to former Republican presidential nominee Mitt Romney on the right.
Addressing a crowd of thousands at the Tampa Convention Center, Trump tore into "Crooked Hillary," as he calls his likely general election opponent, over her use of a private email server while secretary of state. He called Romney a "stone, cold loser" for not backing him as the presumptive Republican nominee.
Trump said the Republican Party "has got to get their act together, come together to win." He slammed Republicans in the U.S. Senate who oppose his candidacy.
He spoke confidently of his own ability to win the presidency, but warned that Republican seats in the House and Senate could be at risk if Republicans don't rally behind him.
"The Republican party has to be tough and smart," he said. "If not, I'm gonna win but a lot of other people are not."