Trump Calls for Investigation into the Clintons' Russian Ties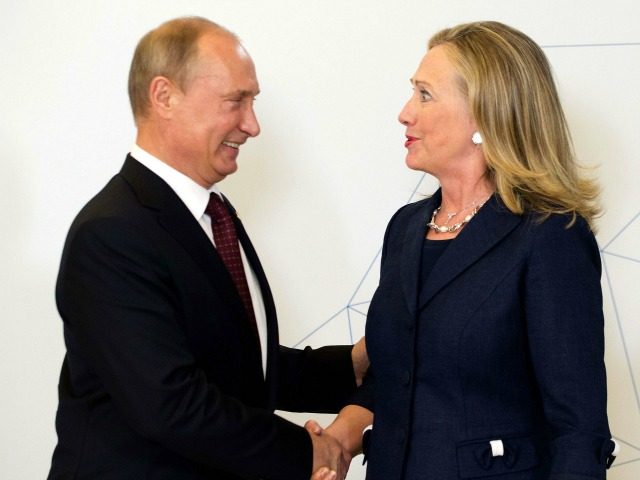 President Donald Trump took to Twitter Monday evening and asked why aren't congressional lawmakers probing the various deals, transactions, and connections former President Bill Clinton and former Secretary of State Hillary Clinton have to Russia.
"Why isn't the House Intelligence Committee looking into the Bill & Hillary deal that allowed big Uranium to go to Russia, Russian speech," read Trump's first tweet, which was followed by, "…money to Bill, the Hillary Russian "reset," praise of Russia by Hillary, or Podesta Russian Company. Trump Russia story is a hoax. #MAGA!"
Trump's assertion that then-Secretary of State Clinton "allowed big Uranium to go to Russia" and Bill Clinton's high-dollar "Russian speech" were allegations first reported by The New York Times (NYT) and based on research from the NYT bestseller Clinton Cash, authored by Breitbart News Editor-at-Large Peter Schweizer.
The facts found in Clinton Cash, reported by the NYT, and deemed accurate by establishment media reveal how Clinton's tenure as Secretary of State coincided with the influx of tens of millions of dollars from foreign sources into the Clinton Foundation which resulted in favorable actions for Russia's government.