Trump campaign: Ted Cruz using 'Gestapo tactics' to sway delegates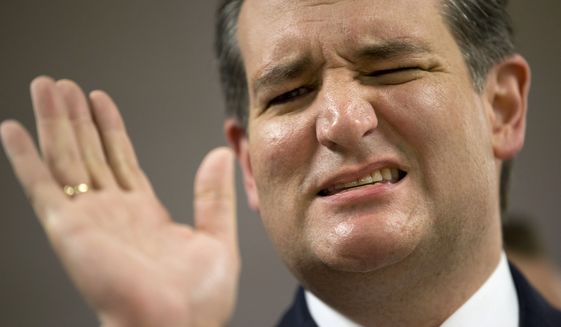 Donald Trump's convention manager on Sunday accused Sen. Ted Cruz of using "Gestapo tactics" to threaten, intimidate and ultimately sway Republican delegates to his side.
The strong words from Paul Manafort came one day after Mr. Cruz won all 13 delegates awarded at Colorado's convention Saturday, the latest development in the delegate war between Mr. Trump and Mr. Cruz as they battle over the GOP presidential nomination.
Mr. Manafort did not go into detail about his objections to the Cruz strategy, but he did say the Texas Republican and his team are employing "Gestapo tactics" in a bid to out-maneuver the Trump camp.
"We're going to be filing several protests because the reality is they're not playing by the rules," Mr. Manafort told NBC's "Meet the Press."