Trump, Clinton win New York primaries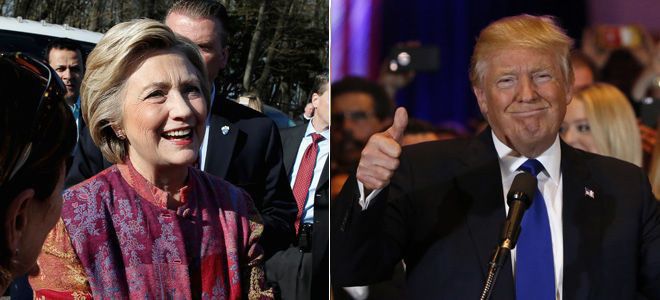 Republican Donald Trump and Democrat Hillary Clinton regained their stride in the presidential race Tuesday night, winning their respective primaries in New York — and sending a message to their rivals that their campaigns are back on track after recent stumbles.
Trump was projected to pull off a huge victory in his home state. Speaking to cheering supporters Tuesday night at Trump Tower, he declared: "We don't have much of a race anymore."
"Senator Cruz is just about mathematically eliminated," he said. "We're really, really rockin'."
Trump could end up exceeding 50 percent of the vote in the GOP race, which would be a first for him in any state and give him a shot at claiming all 95 of the state's delegates. Incoming returns show him with roughly 62 percent.