Trump electrifies CPAC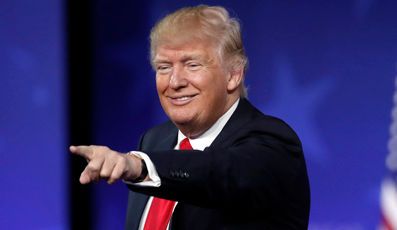 President Trump made a historic return Friday to the Conservative Political Action Conference, telling the crowd, 'You finally have a president,' and delivering a wide-ranging speech in which he took aim at ISIS, pushed his plans to combat illegal immigration and vowed to repeal and replace ObamaCare.
He started with a familiar attack on the news media and went so far as to say reporters "shouldn't be allowed to use sources unless they use somebody's name."
"Let them say it to my face. Let there be no more sources," Trump said, though some of his administration officials recently have held briefings where they insisted no names be used.