Trump Gets High Praise At Liberty University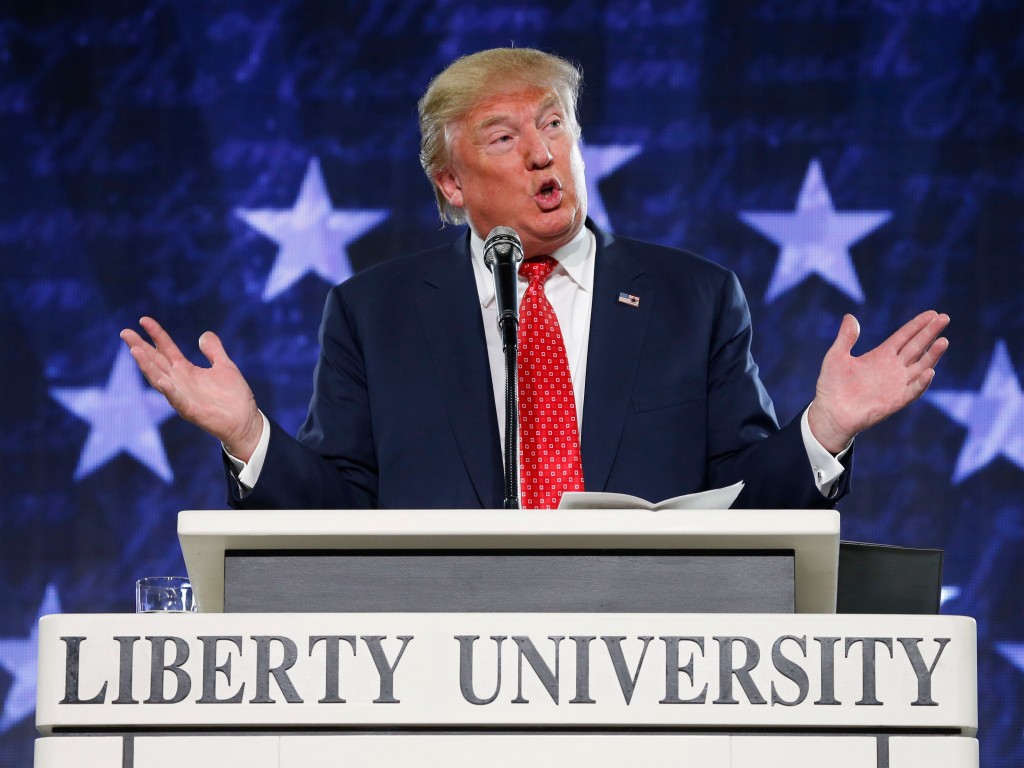 Real-estate tycoon Donald Trump began his Monday-morning speech on Martin Luther King, Jr. Day by touting his "record" crowd size there.
Trump was speaking in Lynchburg, Virginia, at Liberty University's convocation. The Republican presidential front-runner noted that he also drew a big audience in 2012 when he addressed the Christian university.
"I will say this: It's an honor to be here, and especially on Martin Luther King Day," Trump said Monday. "We broke the record. We had the record for about three or four years the last time."