Trump: 'I'd love to see a shutdown' unless Dems fix immigration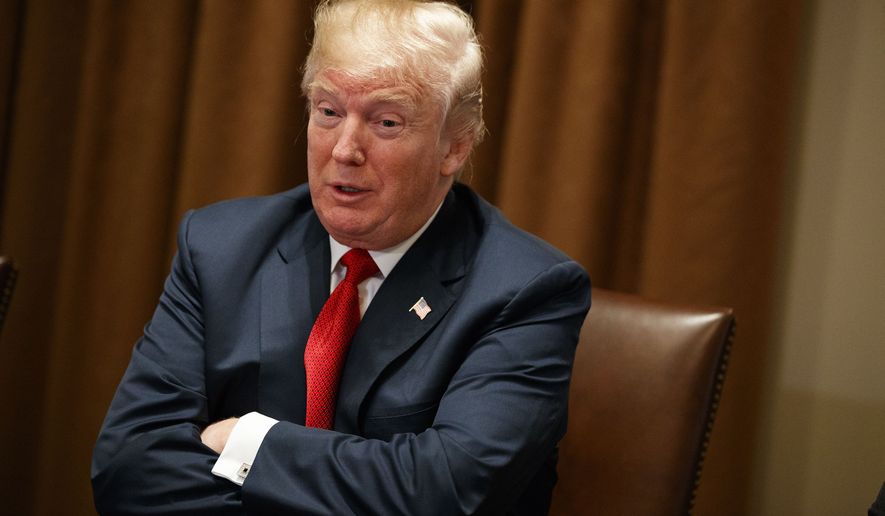 President Trump said Tuesday that he would "love to see a shutdown" over immigration if Democrats don't come to the table to negotiate on border security and other stiff enforcement measures, escalating the stakes with less than four weeks to go before a deadline for action.
"If we have to shut it down because the Democrats don't want safety … let's shut it down," the president said at a White House roundtable discussion on MS-13 gang violence and illegal immigration.
The tough talk seemed to upend congressional Republicans' carefully crafted strategy of avoiding shutdown threats, hoping to pin blame on Democrats if the government did tumble into another stoppage.
Rep. Barbara Comstock, a Virginia Republican who represents a number of federal employees, told Mr. Trump that she thought lawmakers could reach an immigration deal without resorting to the worst-case scenario.