Trump increases attack against Obama with 'Obamagate' tweet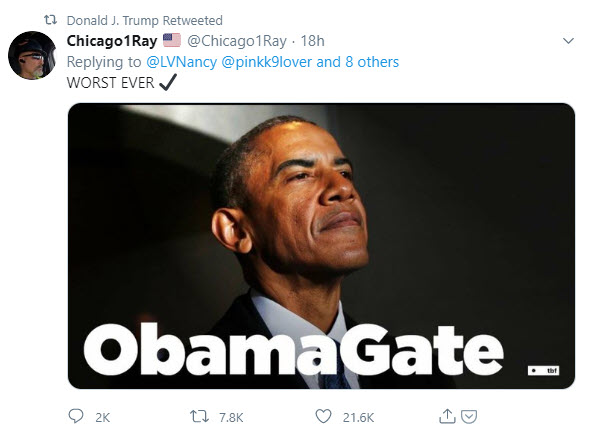 President Trump on Sunday intensified his criticism of former President Obama by tying him to the Michael Flynn investigation and blasting his predecessor's recent criticism aimed at his administration's coronavirus response.
Last week, Attorney General William Barr's Justice Department dismissed the case against Flynn, Trump's first national security adviser, who was seen as the key prosecution witness from Robert Mueller's investigation into the Trump campaign.
Trump, along with other Republicans, seized on the decision and framed it as an example of a Democrat-manufactured plot to remove him from office.
Trump retweeted Eli Lake, a columnist at Bloomberg, who said he has been reviewing the interview transcripts that were recently released in the collusion investigation. Lake wrote, "It's now clear why every Republican on [Rep. Adam Schiff's] committee in 2019 called for his resignation. He knew the closed door witnesses didn't support his innuendo and fakery on Russia collusion."