Trump Jr. denies knowingly receiving 'decryption key' for Wikileaks-hacked DNC documents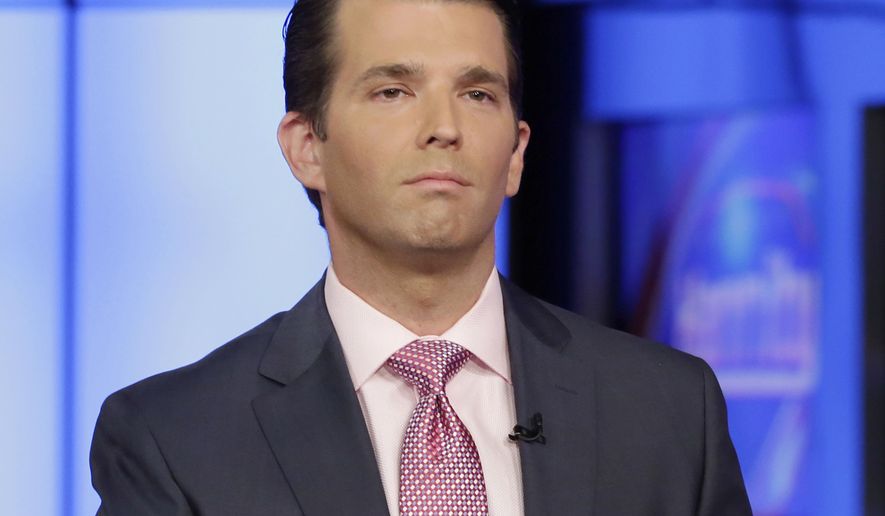 Donald Trump Jr.'s attorney has brushed aside alleged connections between President Trump and his eldest son to an email they received before the 2016 election which included a decryption key for hacked documents that the website WikiLeaks had made public a day earlier.
The email, obtained Friday by The Associated Press, was sent by a person named Michael Erickson to Mr. Trump and Mr. Trump Jr. on Sept. 14, 2016.
Later Friday, attorney Alan Futerfas said Mr. Trump Jr. had no recollection of the email and took no action on it.
"We do not know who Mike Erickson is," Mr. Futerfas told CNN. "We have no idea who he is. We never responded to the email."