Trump Kills the Death Tax, HUGE Tax Reform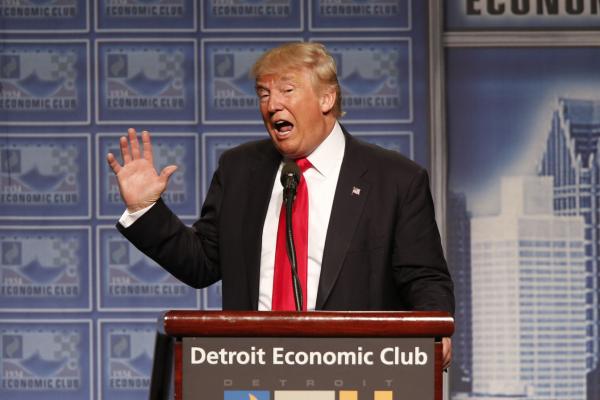 DETROIT — In a major economic speech in Detroit on Monday, Republican presidential nominee Donald Trump proposed the biggest tax reform since Ronald Reagan's administration, with cuts at all income levels.
Trump proposed three income-tax brackets of 12 percent, 25 percent and 33 percent instead of the current seven tiers ranging from 10 percent to 39.6 percent. His three brackets are the same as ones proposed by House Republicans under Speaker Paul Ryan in June.
"No one will pay so much that it destroys jobs, or undermines our ability as a nation to compete," he said at the Detroit Economic Club, in a speech that was repeatedly interrupted by protesters.
He said his campaign is "about how to make America great again for everyone and, especially, and I say especially, for those who have the very least."
Trump's proposal would allow parents "to fully deduct the average cost of child care spending from their taxes."