Trump makes HUGE Entrance on Day 1 of Convention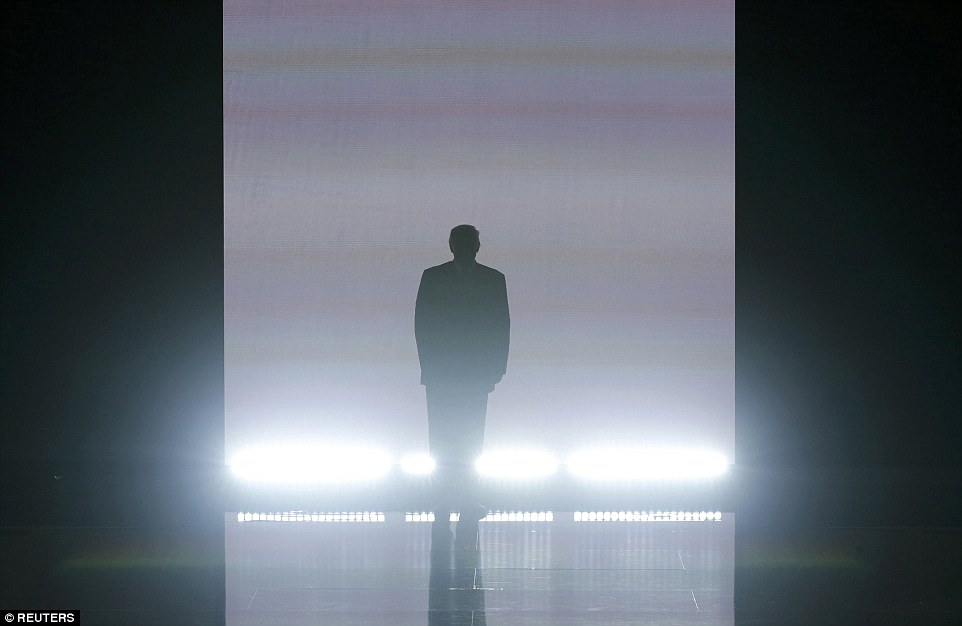 CLEVELAND — Donald Trump arrived at the Republican National Convention in style Monday night, making a memorable entrance to introduce his wife, Melania Trump.
With Queen's "We Are The Champions" ringing out in the convention hall, Trump's silhouette appeared on stage, with bright white lights flanking him from below.
The presumptive Republican presidential nominee gave a thumbs-up to the crowd and and walked forward.
"Oh, we're gonna win. We're gonna win so big," he said.
"It is my great honor to present the next first lady of the United States, my wife and amazing mother, an incredible woman, Melania Trump."