Trump manager: Clinton should follow Wasserman Schultz's lead and resign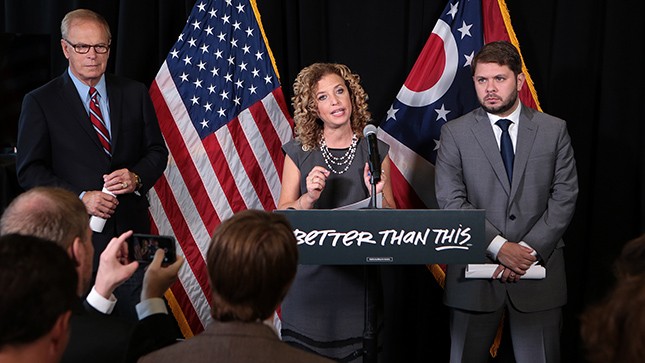 Republican presidential candidate Donald Trump's campaign focused on the shakeup at the Democratic National Committee Sunday, after Rep. Debbie Wasserman Schultz announced she will resign when the convention closes at the end of the week.
Trump's campaign manager, Paul Manafort, used the opportunity to call on presumptive Democratic nominee Hillary Clinton to drop out of the race.
Wasserman Schultz's resignation is the culmination of months of accusations that the chairwoman had put her thumb on the scales for presumptive Democratic presidential nominee Hillary Clinton over Bernie Sanders, and comes less than two days after a hacker leaked emails lending credence to that theory.