Trump, McConnell pledge unity on tax reform, health care after feud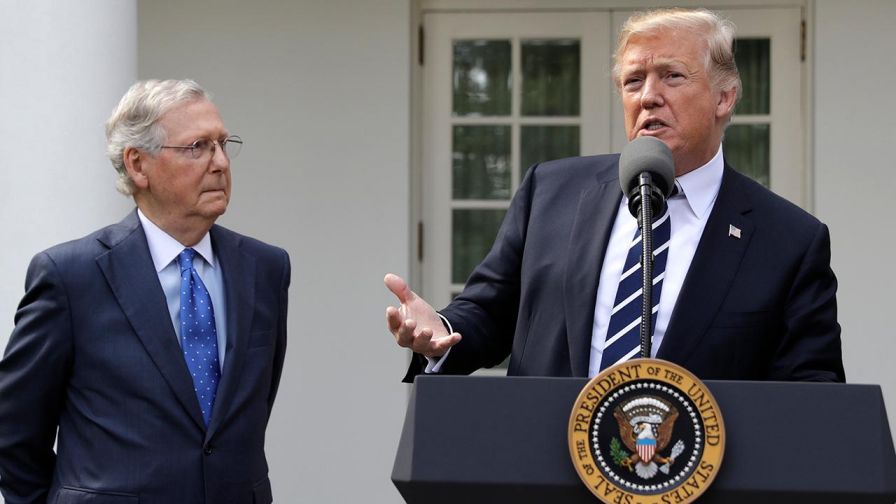 President Trump exited a White House meeting Monday with Sen. Mitch McConnell saying his relationship with the Senate majority leader is "better than ever" and they are working together on major legislative priorities including tax and health care reform.
"We've been friends for a long time," Trump said at a Rose Garden press conference following his meeting with McConnell, with whom he had a public falling out this summer. "We're fighting for big tax cuts. … My relationship with this gentleman has been outstanding."
Trump also said they are working on a measure to repeal and replace ObamaCare by early next year.
"We have the same agenda. … We talk all of the time," said McConnell, who said their meeting also included discussions about judicial appointments and additional hurricane relief funding. "We are together totally on this agenda to move America forward."