Trump: Mismanagement, bureaucracy keep UN from meeting its potential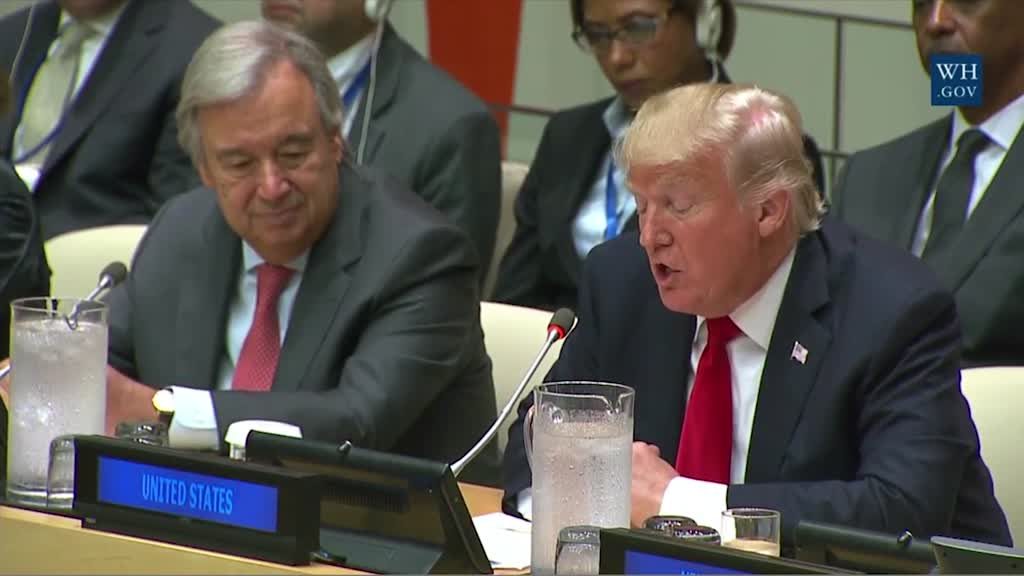 President Trump kicked off his maiden appearance at the United Nations on Monday with a call to overhaul the international organization.
"In recent years, the United Nations has not reached its full potential because of bureaucracy and mismanagement," he said at an event dedicated to U.N. reform.
The president said the U.N. has more than doubled its budget in recent years, but added "we are not seeing the results in line with this investment" in efforts like peacekeeping and disaster relief.
"I think the main message is 'make the United Nations great.' Not again, 'make the United Nations great,' " Trump told reporters after leaving the meeting. "Such tremendous potential, and I think we'll be able to do this."
Trump's comments come as he prepares to deliver his first remarks before the U.N. General Assembly meeting in New York on Tuesday.
The president has been deeply critical of the 72-year-old organization, and dozens of world leaders at the summit are anxious to hear how he plans to address those concerns, as well as hotspots like North Korea.