Trump moves to thaw chill with Colorado conservatives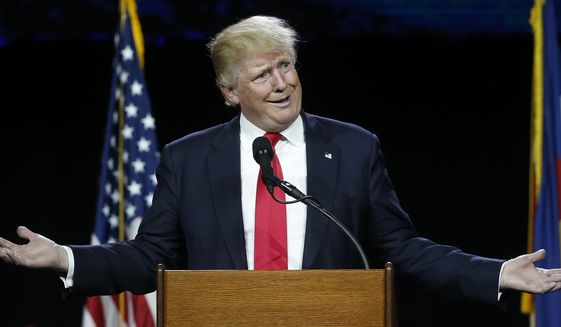 Republican Donald Trump has some fences to mend with Colorado conservatives, and he began Friday by speaking their language on hot-button issue like gun rights, religious freedom and Obamacare.
In his first campaign appearance in swing-state Colorado, Mr. Trump touted his endorsement by the National Rifle Association, his relationship with prominent evangelical leaders and his determination to "repeal and replace Obamacare."
"You have some terrific people in the state, very smart, very good, and they're going to be really helping us in November and before November. I know how hard they're working in Colorado," said the presumptive Republican presidential nominee. "I think we're going to have a tremendous victory here."
At the same time, it was clear he still has work to do. The ballroom at the Colorado Convention Center seats about 3,100 but less than two-thirds of the seats were filled, even though 4,000 people are registered to attend the three-day Western Conservative Summit.