Trump, NATO head Stoltenberg have testy exchange at summit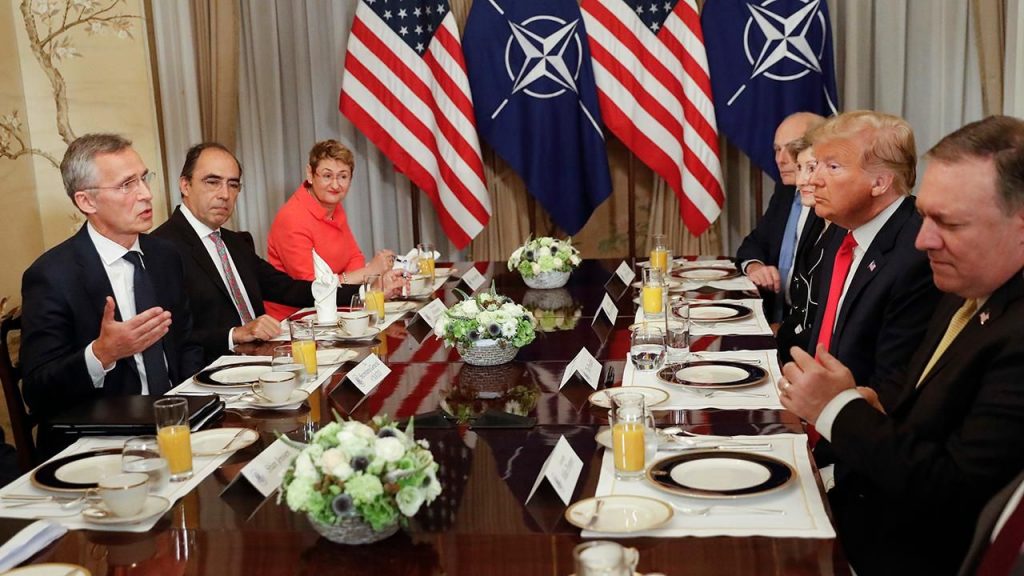 President Donald Trump on Wednesday had a testy exchange with the head of NATO when he asked about energy agreements between Russia and several European countries.
Trump repeatedly pressed Jens Stoltenberg, NATO's secretary general, on why the U.S. continued to pay money to the military alliance while countries continue to purchase energy from Moscow.
Trump used Germany as an example. He asked Stoltenberg to explain why Berlin was getting energy from Moscow, and asserted that Germany was "totally controlled" by and "captive to Russia" over a pipeline project.
The president appeared to be referring to the Nord Stream 2 pipeline that would double the amount of gas Russia can send directly to Germany, skirting transit countries such as Ukraine. The project is opposed by the U.S. and some European Union members.