Trump: NATO summit was 'great,' meeting Putin was 'even better'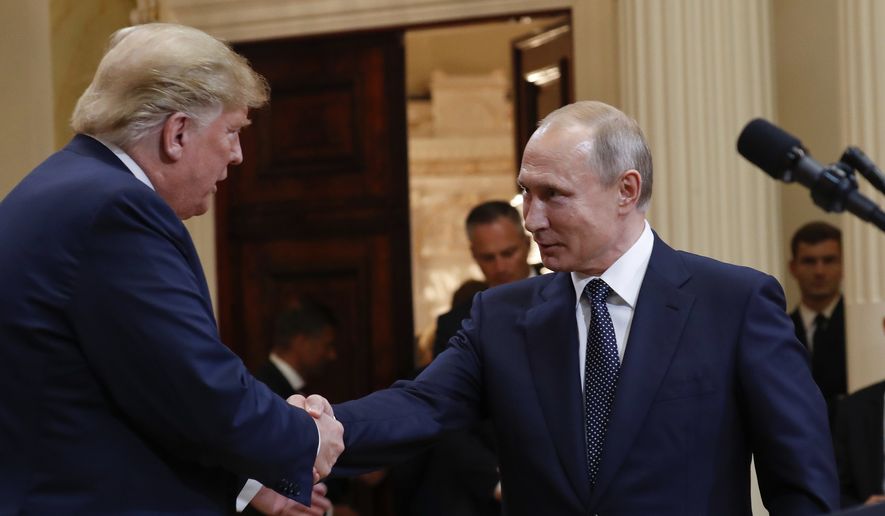 President Trump on Tuesday praised his efforts in Europe and accused the "fake news" of misrepresenting the international trip.
Mr. Trump said the NATO meetings went well and were productive, but he said the summit with Russian President Vladimir Putin was "even better."
While I had a great meeting with NATO, raising vast amounts of money, I had an even better meeting with Vladimir Putin of Russia. Sadly, it is not being reported that way – the Fake News is going Crazy!
— Donald J. Trump (@realDonaldTrump) July 17, 2018
Throughout his weeklong trip to Europe, Mr. Trump was criticized for his tough rhetoric toward allies Germany and the United Kingdom, while using more friendly language for Russia.