Trump Picks Heir to Scalia for SCOTUS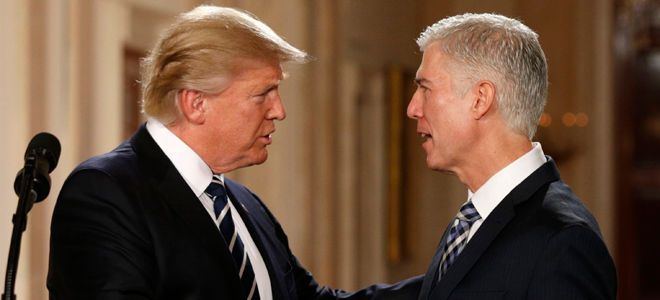 President Trump nominated federal Judge Neil Gorsuch to the Supreme Court on Tuesday, choosing a jurist widely seen by conservatives as a fitting successor to the late Antonin Scalia – and touching off what is sure to be a fierce confirmation battle with Senate Democrats already vowing resistance.
Touting his nominee's credentials and legal mind, the president said he was living up to his own vow during the campaign to nominate someone who respects the law and "loves" the Constitution.
"Judge Gorsuch has outstanding legal skills, a brilliant mind, tremendous discipline and has earned bipartisan support," Trump said, noting he was confirmed unanimously to his current judicial post.
He quipped: "Does that happen anymore?"
Gorsuch, 49, has served on the 10th U.S. Circuit Court of Appeals in Denver for more than a decade.