Trump protesters, backers clash at 'DeploraBall' before inauguration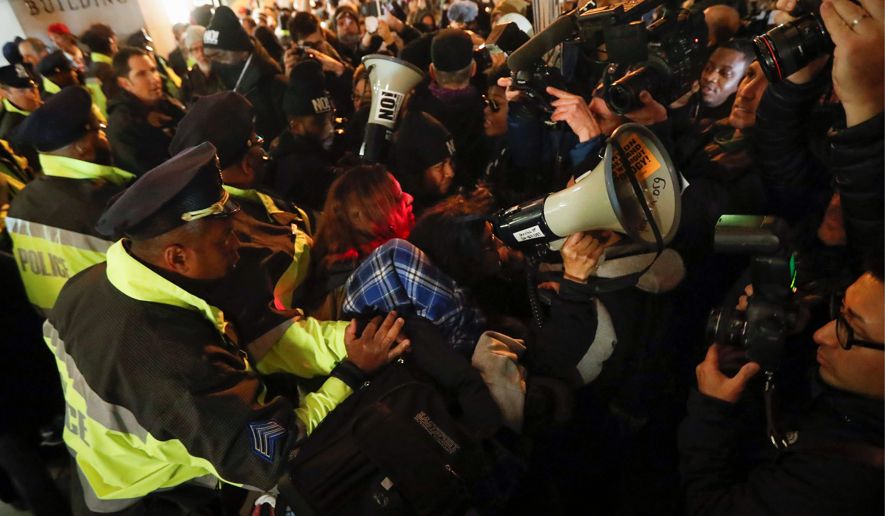 D.C. police made the first arrest of the inauguration weekend Thursday night at a protest downtown near the National Press Club.
Police arrested 34-year-old Scott Ryan Charney, of Northwest, for conspiracy to commit assault near 14th and Newton Streets, NW. Police are still searching for "other individuals" involved in the plot.
"After a thorough investigation, it was determined that several individuals made plans to disrupt inauguration activities in an unlawful way," MPD said in a statement.
Around 9:30 p.m., police suited up in riot gear near 13th and F Streets NW as anti-Trump protesters set off smoke devices and clashed with pro-Trump demonstrators outside of the "DeploraBall," an event at the press club organized by President-elect Trump supporters.