Trump responds to Clinton's 'delete your account' tweet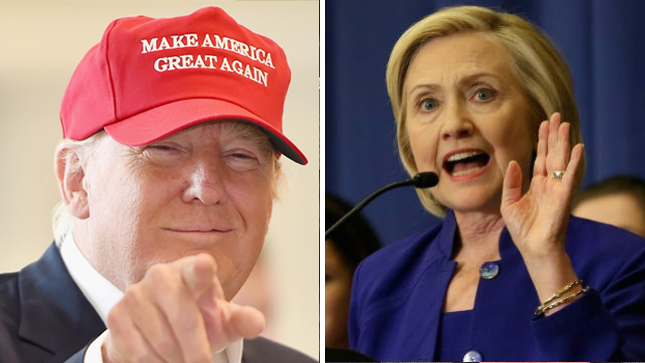 After two hours, Donald Trump fired back at Hillary Clinton's campaign telling him to delete his Twitter account.
"How long did it take your staff of 823 people to think that up — and where are your 33,000 emails that you deleted?" the presumptive Republican presidential nominee said.
It took Clinton's team just five minutes to respond to Trump's tweet about President Obama's endorsement of Clinton, which he sent at 2:22 p.m. Clinton's campaign fired back with "Delete your account," at 2:27 p.m.
Trump returned fire at 4:40 p.m.