Trump reveals highly anticipated 'Fake News Awards'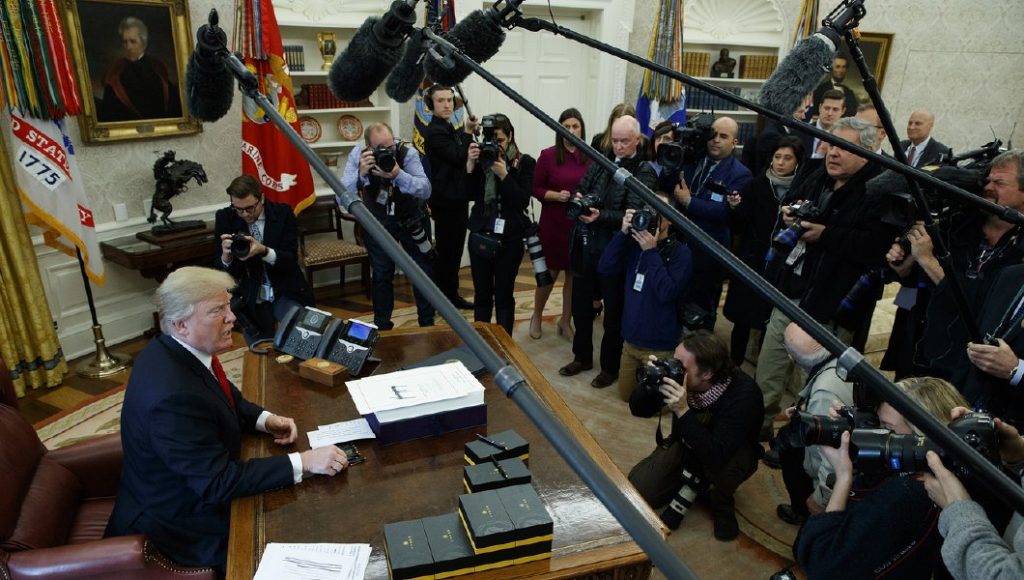 President Trump revealed the highly anticipated "Fake News Awards" on Wednesday night in the form of a list on the Republican National Committee's website which immediately crashed due to high traffic.
The list included 11 "fake news" reports from the president's usual targets: CNN, the Washington Post, and the New York Times. It also mentions stories in regards to crowd sizes, the Russian collusion investigation, and fired FBI Director James Comey.
"And last, but not least: 'RUSSIA COLLUSION!' Russian collusion is perhaps the greatest hoax perpetrated on the American people. THERE IS NO COLLUSION!" the award read.
The award went further to link a recent tweet from the president dismissing claims that his campaign worked with Russians as a "hoax."
"Well, now that collusion with Russia is proving to be a total hoax and the only collusion is with Hillary Clinton and the FBI/Russia, the Fake News Media (Mainstream) and this phony new book are hitting out at every new front imaginable. They should try winning an election. Sad," the featured tweet read.