Trump says after Strzok hearing that 'rigged' Mueller probe is hurting U.S. relations with Russia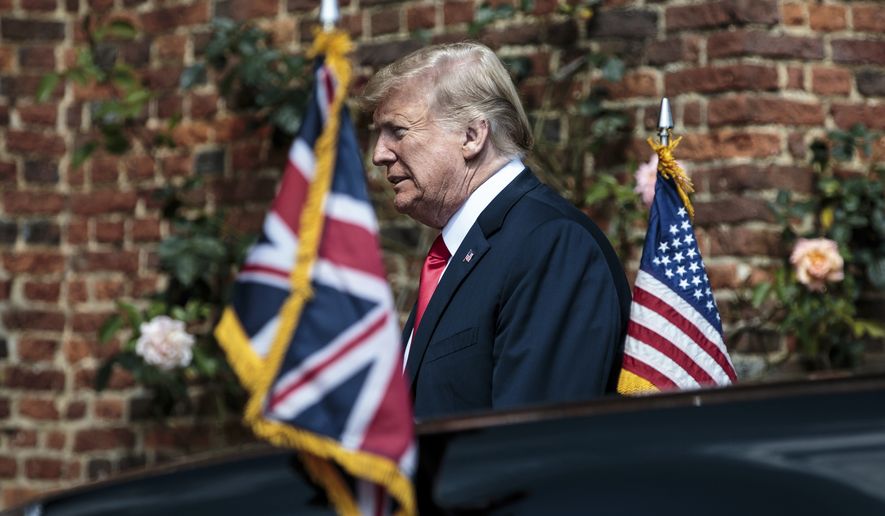 President Trump said Friday he's even more convinced that special counsel Robert Mueller's "rigged" investigation on Russia is hurting the U.S. relationship with Moscow, after watching portions of disgraced FBI agent Peter Strzok's testimony to Congress.
"After watching the man that was testifying yesterday, I'd call it the rigged witch hunt," Mr. Trump said at a press conference in England, bemoaning that the difference in time zones prevented him from seeing much of the stormy House hearing.
As he prepares to meet with Russian President Vladimir Putin Monday in Helsinki, Finland, Mr. Trump said of the special counsel's probe, "we're being hurt very badly by the rigged witch hunt. I think that really hurts our country."
"It really hurts our relationship with Russia," Mr. Trump said.