Trump says he's tougher on Russia than any other president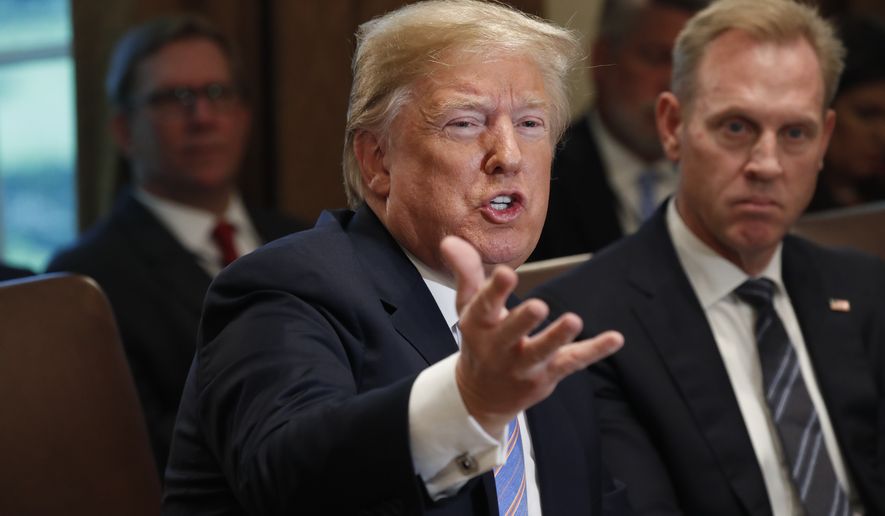 President Trump said Wednesday that Russia isn't targeting the U.S. any longer, and said he's been tougher on Moscow than any of his predecessors.
"There has never been a president as tough on Russia as I have been," Mr. Trump told his Cabinet at the White House. "I think President [Vladimir] Putin knows that better than anyone, certainly a lot better than the media. He understands it, and he's not happy about it and he shouldn't be happy about it."
Asked by reporters if Moscow is still targeting the U.S., Mr. Trump replied, "No."
His comments came after Mr. Trump said in a meeting with Mr. Putin on Monday that he didn't see any reason why Russia would have meddled in the 2016 presidential election with cyber attacks.