Trump signs order for Pentagon to curb transgender military service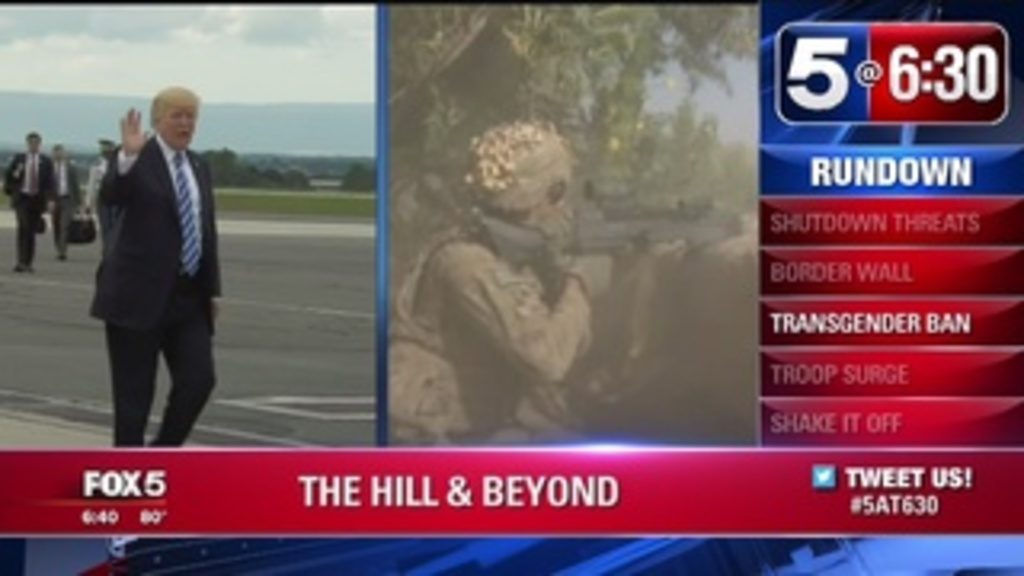 President Trump on Friday ordered the Pentagon to drop plans to recruit transgender troops, halt their medical treatment and determine within six months whether those currently serving can remain in the military.
The president's memorandum follows his series of tweets last month declaring transgender troops would no longer be allowed to serve in any capacity and is aimed at rolling back the Obama administration's policy of open transgender service implemented last year for the Defense Department and Coast Guard, which is part of the Department of Homeland Security, a senior White House official said.
"In President Trump's judgment, the previous administration failed to identify a sufficient basis to conclude that terminating the DOD and DHS long-standing policy and practice would not hinder military effectiveness or lethality, disrupt unit cohesion, tax military resources, etc.," said the official, who briefed reporters on the memorandum.
The new personnel policy has already triggered a lawsuit by five transgender service members against Trump and top administration officials as well as outrage from Democrats and transgender advocates who have called it a "purge" of honorably serving troops for political reasons.