Trump slams mayor in Puerto Rico, then praises other officials over recovery effort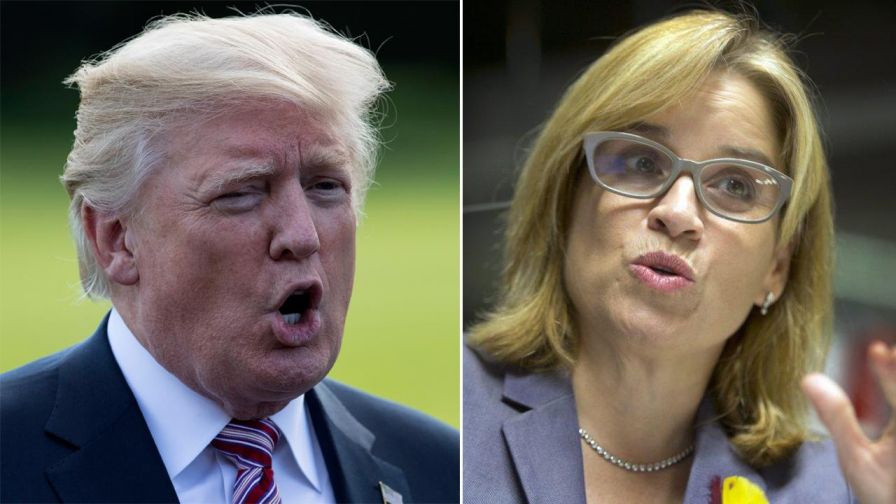 President Trump on Saturday defended his administration's hurricane recovery effort in Puerto Rico and questioned the leadership of San Juan Mayor Carmen Yulin Cruz who is criticizing the president's effort to get supplies, electricity and other relief to the U.S. island.
But after facing criticism over his attacks of the mayor, Trump tweeted praise for several other officials involved in the recovery, including the governors of Puerto Rico and the Virgin Islands. He also praised Puerto's Rico's representative in Congress.
"We must all be united in offering assistance to everyone suffering in Puerto Rico and elsewhere in the wake of this terrible disaster," the president tweeted.
He called out three government officials for praise.