Trump slashing Obama's regulation binge, saves businesses billions: Study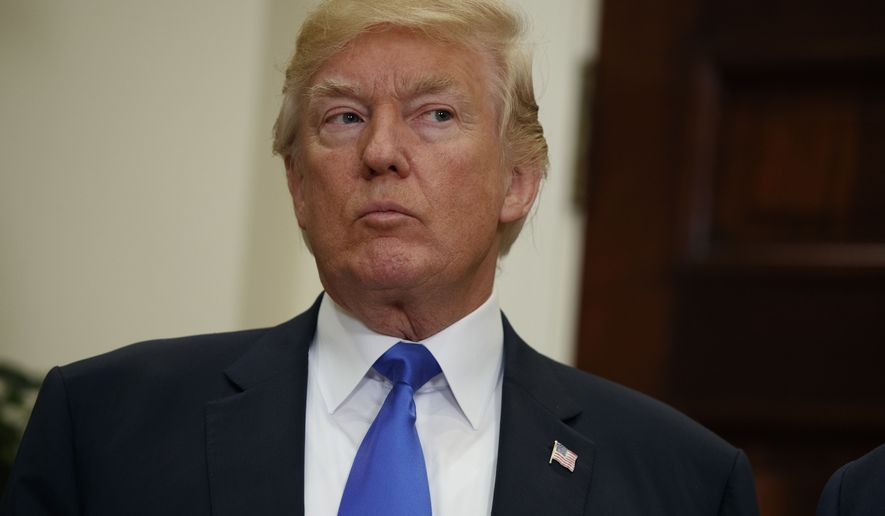 President Trump's assault on red tape has saved businesses nearly $4 billion per year compared with President Barack Obama's pace of imposing regulations, a new study found Tuesday.
Final rule costs during Mr. Trump's first six months in office will cost U.S. businesses about $378 million per year, compared with $4.2 billion for the same period of Mr. Obama's presidency, according to the conservative American Action Forum.
"The results are substantial," said Dan Goldbeck, an analyst at AAF who prepared the report. "New regulatory burdens are a fraction of those established under President Obama's first six months; overall regulatory volume has slowed to historically low levels; and a number of notable deregulatory measures have been initiated."
Compared with the Obama administration, Mr. Trump has imposed 5 percent of the lifetime costs on businesses, 9 percent of the annual costs and 12.5 percent of the employee hours required for paperwork, the study found.