Trump Steps Up Fed Pressure With 'Gone Crazy' Jab After Sell-off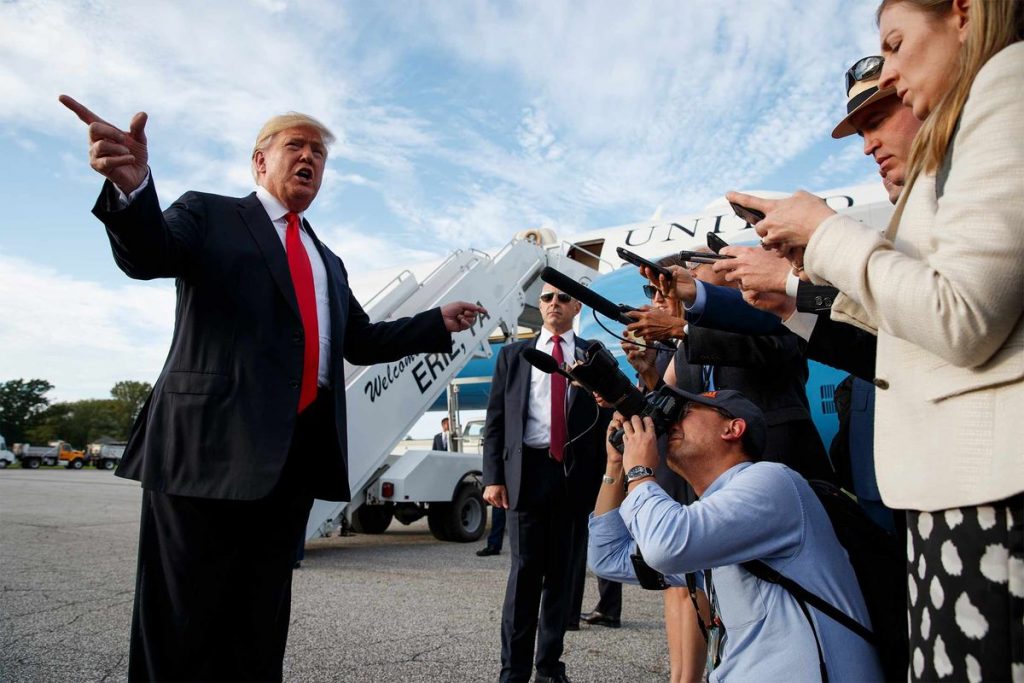 President Donald Trump slammed the Federal Reserve as "crazy" for its interest-rate increases this year in comments hours after the worst U.S. stock market sell-off since February.
"The Fed is making a mistake," he told reporters on Wednesday as he arrived in Pennsylvania for a campaign rally. "They're so tight. I think the Fed has gone crazy."
Trump's latest attack on the U.S. central bank appeared to blame the Federal Reserve for a stock rout that market analysts mostly attributed to fresh concern about his trade war with China. Trump has been publicly criticizing the Fed since July for interest-rate increases and declared he was "not happy" in September when the central bank raised rates for the third time this year.
Trump, who has frequently invoked rising stock prices as an affirmation of his economic policies, downplayed the significance of the market drop even as he pointed the finger at the Fed.