Trump strikes back after criticism of Helsinki summit with Putin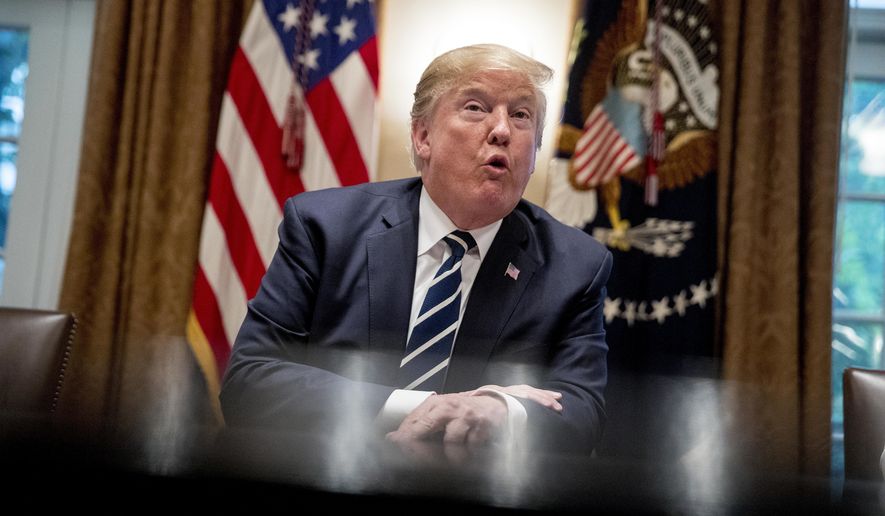 President Trump attempted Tuesday to douse the political firestorm over his kid-glove treatment of Russian President Vladimir Putin, but Republican leaders were already preparing an end run around the White House with legislation to stop Moscow from meddling in U.S. elections again.
Mr. Trump reaffirmed his full faith in U.S. intelligence agencies and their conclusion that Moscow tampered with the 2016 presidential election. He insisted that he misspoke when he raised doubts about his views on the Russian cyberattack on the election while standing beside Mr. Putin after their meeting Monday in Helsinki.
He misspoke, the president said Tuesday, when he said in front of the microphones a day earlier that he "didn't know why it would be" Russia that interfered.
What he meant to say, he said, was: "I don't see any reason why it wouldn't be Russia."