Trump Stumpers, 'Diamond & Silk,' blast Russia Probe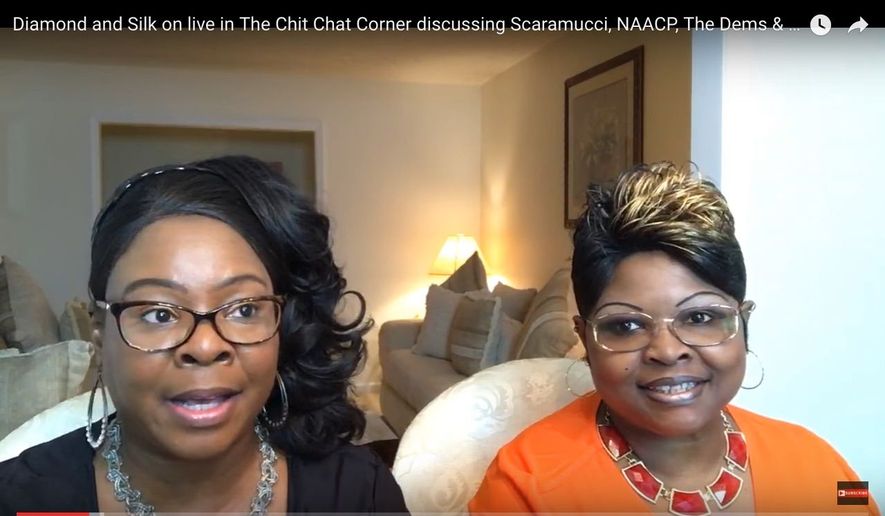 Lynnette "Diamond" Hardaway and Rochelle "Silk" Richardson burst back onto the political scene Friday to blast the Russia investigation.
"I think it's really sad. I think our president is about to be railroaded," Mrs. Hardaway said during their appearance on "Fox & Friends."
"That's right," chimed in Mrs. Richardson, the gesticulating half of the sister act that made them YouTube stars and campaign trail sensations stumping for the Trump campaign last year.
Mrs. Hardaway continued, "He's is about to be railroaded. Listen, we all know it was no Russia, Russia, Russia. How about pushing jobs, jobs, jobs."