Trump surge traps Dems in 'resistance'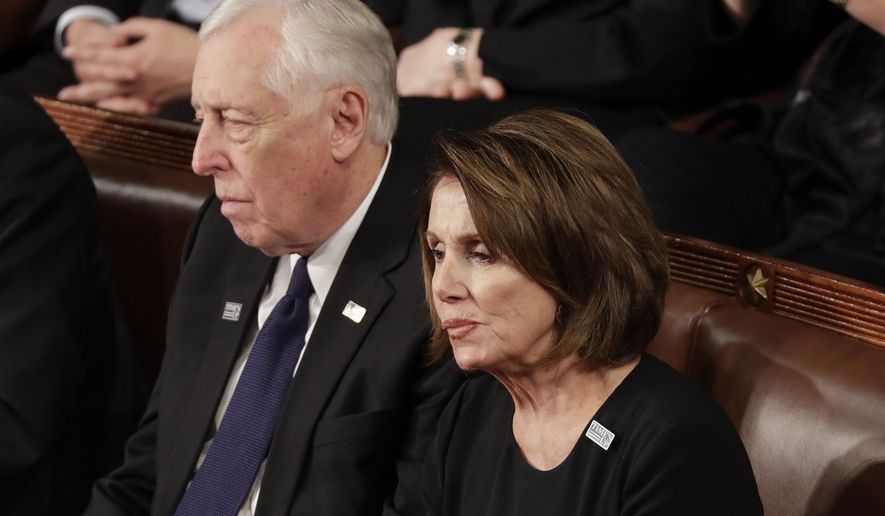 House Minority Leader Nancy Pelosi was an island unto herself on Tuesday, sticking out sorely as she stood and clapped for President Trump's call to respect the national anthem.
To her right and left, her Democratic colleagues — including the party's other top leaders — sat on their hands, unmoved by Mr. Trump's State of the Union appeal.
Turning to survey her colleagues' sour faces, Mrs. Pelosi gave a slight shrug, then kept applauding.
The public appears to agree with her: The president's speech won strong support in polls from viewers who said his appeals for unity and bipartisanship struck the right notes of challenge to a deeply divided Congress.
A CBS News poll found that 75 percent of those who watched the speech gave it a thumbs-up, calling it unifying and backing the policies the president laid out.