Trump takes in $51 million, takes potential VP's o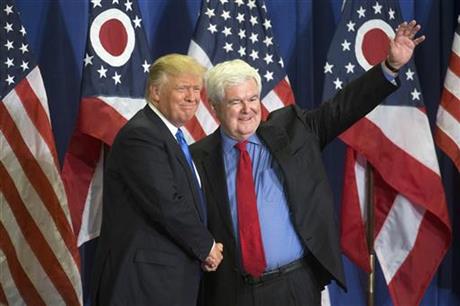 Celebrating new success in fundraising, Donald Trump says he took in $51 million for his campaign and allied Republicans in recent weeks, a huge jump from his previously lackluster figures though still well shy of Hillary Clinton's money machine.
Trump also appeared to be moving closer to choosing a vice presidential running mate Wednesday, though two senators who had been under consideration said, "No, thanks."
Bob Corker of Tennessee dropped out of the running, telling The Associated Press that "there are better ways for me to serve" and that he cherished his position as chairman of the Senate Foreign Relations Committee. In an interview with Politico, Joni Ernst of Iowa said she can best help a President Trump from her place in the Senate.
"I made that very clear to him that I'm focused on Iowa," she said, a few days after Trump suggested she might be on his list in a weekend tweet. It's not clear how serious a candidates she actually may have been.