Trump tax cuts gain momentum as Rand Paul goes 'all in'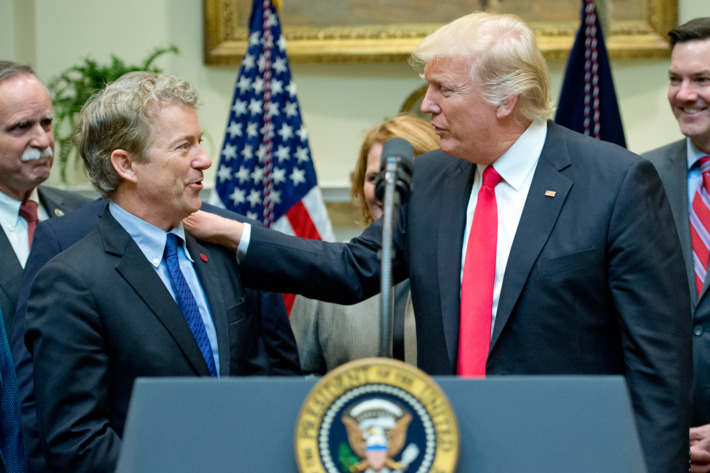 WASHINGTON (Reuters) – U.S. Republican senator Rand Paul on Friday appeared to back the Trump administration's sweeping tax cut plan, saying he was "all in" for massive tax cuts even as the Senate passed a key budget measure without his support one day earlier.
On Thursday, the Republican-controlled Senate approved the budget resolution for the 2018 fiscal year, with Paul casting the lone Republican vote against it. That approval paves the way for their tax-cut proposal that would add up to $1.5 trillion to the federal deficit over the next decade to pay for the cuts.
U.S. President Donald Trump on Friday signaled optimism for passage of the cuts, saying Paul would back the proposed tax measure when it comes up for a vote.
"The Budget passed late last night, 51 to 49. We got ZERO Democrat votes with only Rand Paul (he will vote for Tax Cuts) voting against," Trump wrote on Twitter. "This now allows for the passage of large scale Tax Cuts (and Reform), which will be the biggest in the history of our country!"