Trump tells Arizona rally 'we are fully and totally committed to fighting for our agenda'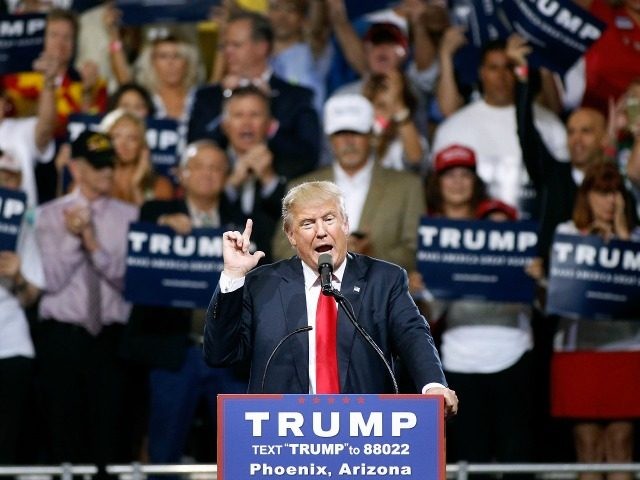 President Donald Trump will hold a huge campaign rally in scorching Phoenix, Arizona, this evening, a day after he flip-flopped on one of his major campaign promises by sounding like a "classic neocon" during his Monday speech on Afghanistan.
Trump will rally his supporters as reports surface that his administration may be more willing than ever to give permanent amnesty to those who received President Barack Obama's executive amnesty as part of a larger comprehensive immigration deal.
There are other subplots to watch as well. Kelli Ward, who is challenging "Never Trump" Senator Jeff Flake (R-AZ), will be at the rally while Sheriff Joe Arpaio will reportedly not get a pardon tonight. Some have wondered if Trump will also attack Sen. John McCain (R-AZ), who is battling an aggressive brain cancer. And Phoenix's Mayor Greg Stanton, a Democrat, said he hoped Trump would not come to Phoenix after Charlottesville. Trump also canceled a planned visit to the U.S.-Mexico border earlier in the day.
Stay tuned to Breitbart News for live updates throughout the evening. All times eastern.