Trump: The GOP Savior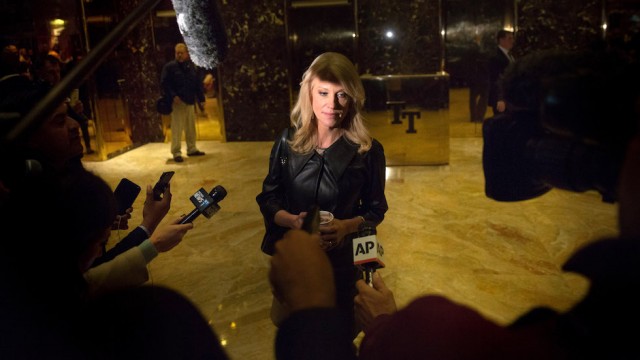 President-elect Donald Trump's former campaign manager believes the real estate magnate's surprise victory has turned the political tables on the two parties, saving the Republican Party from "veering dangerously close to being the party of the elites."
Speaking to a crowd at a Washington event sponsored by the University of Virginia's Center for Politics, Conway said that the Trump campaign represented a departure from past GOP scripts, specifically referencing "We built it," the GOP's theme for its 2012 convention.
The slogan is "great," but misses the fact that most Americans are job holders, not job creators.
"What we tried to do in the Trump campaign is speak to the vast majority of American households that are neither job creators or job seekers but job holders. People are saying, 'I have two or three jobs in the house, why is that no longer enough?' "
Conway also argued that Trump's message to voters that they had nothing to lose from electing him, something he targeted toward minority voters, resonated around the country.
Trump was opposed by parts of the GOP, including the Bush family. Bob Dole was the only living GOP presidential candidate who attended the national convention at which Trump was nominated.