Trump: The military will no longer allow transgender people to serve 'in any capacity'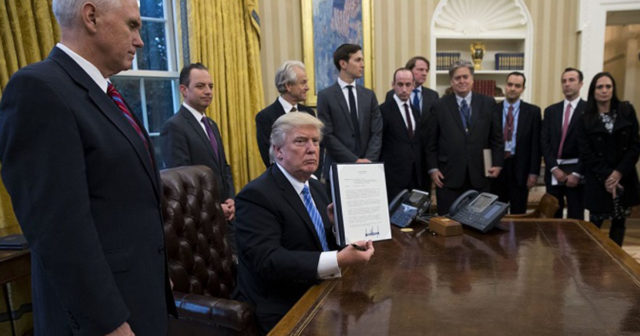 President Trump announced Wednesday morning the military will no longer allow transgender individuals to serve in "any capacity" in the military.
"After consultation with my Generals and military experts, please be advised that the United States Government will not accept or allow Transgender individuals to serve in any capacity in the U.S. Military. Our military must be focused on decisive and overwhelming victory and cannot be burdened with the tremendous medical costs and disruption that transgender in the military would entail. Thank you," Trump said in a series of tweets that remained unfinished Wednesday morning.
A Pentagon spokesman said to contact the White House for further information.
"We refer all questions about the President's statements to the White House," Navy Capt. Jeff Davis said. "We will continue to work closely with the White House to address the new guidance provided by the Commander-in-Chief on transgender individuals serving the military. We will provide revised guidance to the Department in the near future."