Trump threatens border security shutdown; GOP cool to idea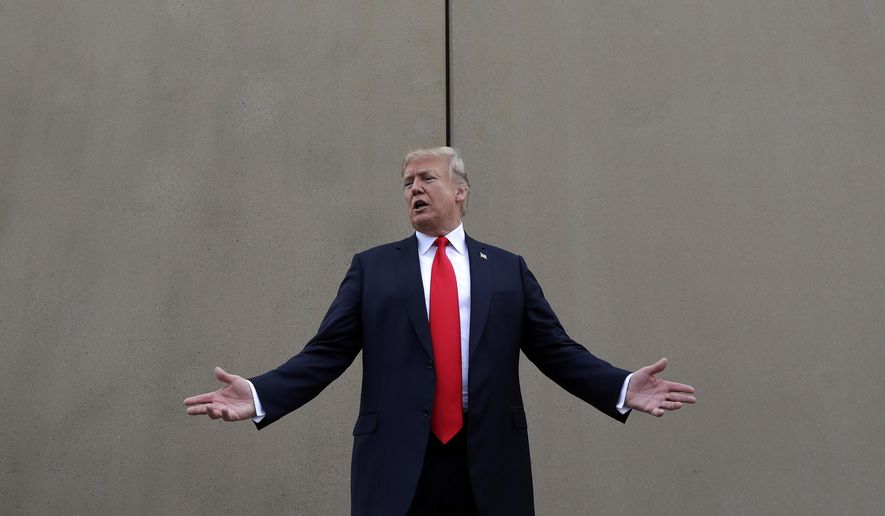 Republicans anxious about keeping control of Congress think it's a bad idea, but President Donald Trump still says he's willing to close the government over border security issues, including money he wants to build a promised U.S.-Mexico border wall.
"I would be willing to 'shut down' government if the Democrats do not give us the votes for Border Security, which includes the Wall!" Trump tweeted Sunday. "Must get rid of Lottery, Catch & Release etc. and finally go to system of Immigration based on MERIT!"
"We need great people coming into our Country!" Trump said.
Trump returned to the idea after a meeting at the White House last week with House Speaker Paul D. Ryan, R-Wis., and Senate Majority Leader Mitch McConnell, R-Ky., where they were said to have agreed on the way forward on government funding for the budget year that starts Oct. 1.