Trump threatens Rouhani with 'consequences' few 'have ever suffered'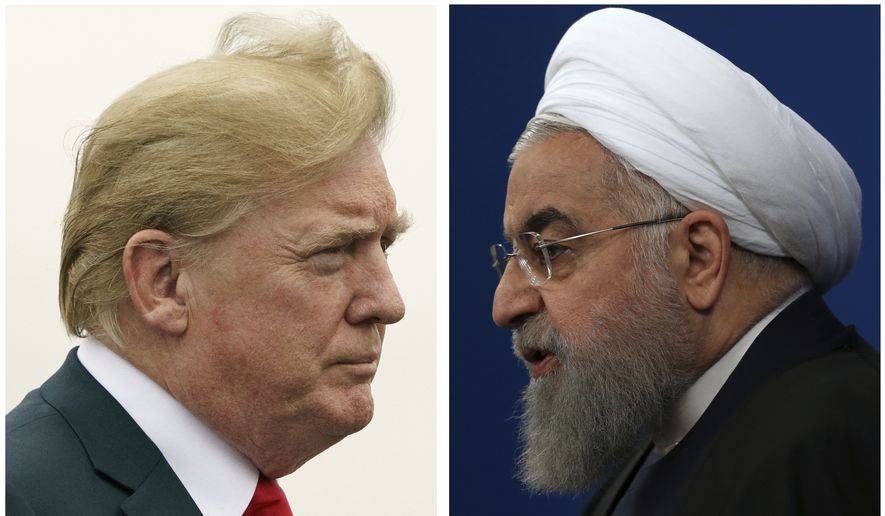 President Trump responded Sunday night to some belligerent rhetoric from Iran by taking to Twitter and "yelling" in all capital letters that Iran was risking annihilation.
"To Iranian President Rouhani: Never ever threaten the United States again or you will suffer consequences the likes of which few throughout history have ever suffered before," the president wrote, entirely in capital letters with the exception of the "greeting" to President Hassan Rouhani.
"We are no longer a country that will stand for your demented words of violence & death. Be cautious!" Mr. Trump concluded still in caps-lock mode, a gesture known in social media to be the equivalent of yelling in speech.
Mr. Trump was responding to reports earlier Sunday that Mr. Rouhani had addressed the U.S. president at a gathering of Iranian diplomats with threats including "the mother of all wars."