Trump threatens to 'fight' Freedom Caucus in midterms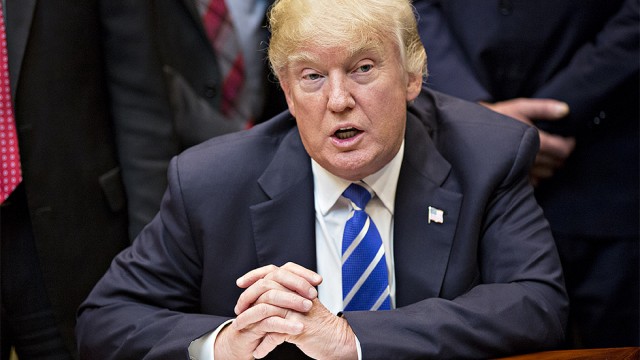 Trump warned that the group could "hurt the entire Republican agenda" if its members clash with party leaders, lumping them together with Democrats on a list of his top political targets.
"The Freedom Caucus will hurt the entire Republican agenda if they don't get on the team, & fast. We must fight them, & Dems, in 2018!" the president tweeted.
The president is escalating an internal party feud that could have grave consequences for the rest of his legislative agenda.
He appeared to hint at the possibility of encouraging primary challenges against Freedom Caucus members, the vast majority of whom represent solid Republican districts.