Trump threatens to revoke Obama officials' security clearances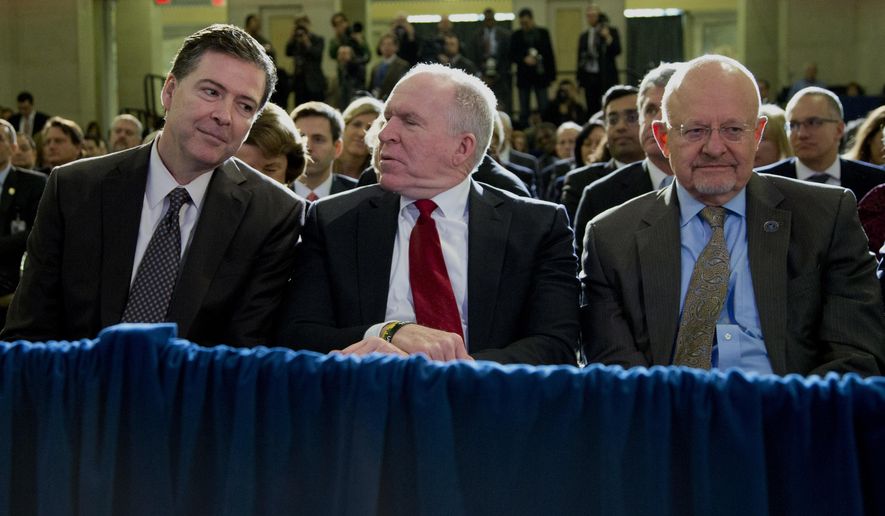 President Trump threatened Monday to revoke security clearance from top Obama administration officials who have fanned the flames of Russian collusion conspiracy theories, a retaliation by the White House that legal scholars said would be unprecedented but not illegal.
On the president's security clearance hit list are former CIA Director John O. Brennan, former Director of National Security James R. Clapper, former FBI Director James B. Comey, former FBI Deputy Director Andrew McCabe, former National Security Adviser Susan E. Rice and National Security Agency Director Michael V. Hayden, said White House press secretary Sarah Huckabee Sanders.
"They've politicized and in some cases actually monetized their public service security clearances," she said. "Making baseless accusations of improper contact with Russia or being influenced by Russia against the president is extremely inappropriate."
Former intelligence officials typically keep their high-level security clearances after leaving government jobs and sometimes provide informal advice to current officials.