Trump, Tillerson take dim view of world after meetings with NATO, Russian leaders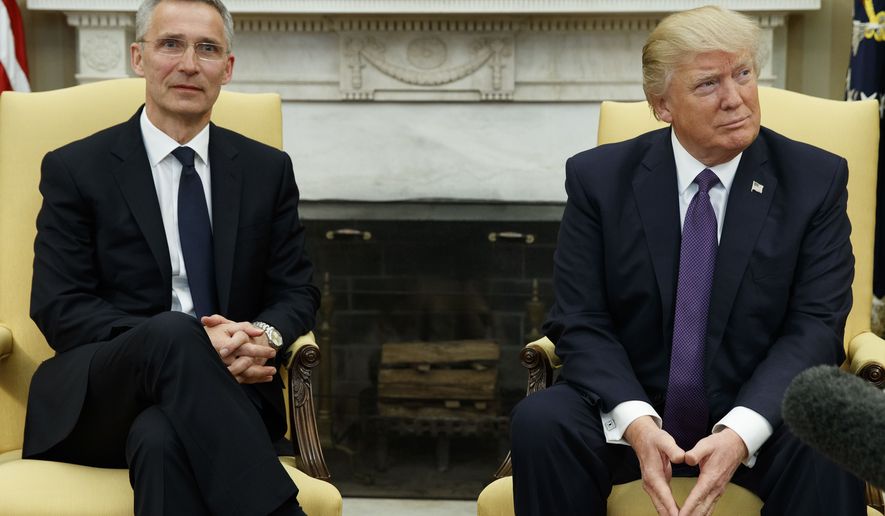 Secretary of State Rex W. Tillerson emerged from a meeting with Russian President Vladimir Putin on Wednesday saying relations between Moscow and Washington were "at a low point," marked by serious distrust in the wake of a chemical weapons attack by Kremlin ally Syria.
"There is a low level of trust between our countries," Mr. Tillerson told reporters at a joint news conference with his Russian counterpart, Foreign Minister Sergey Lavrov. "The world's two foremost nuclear powers cannot have this kind of relationship."
In Washington, President Trump echoed the dim U.S. view of Russia during a news conference with the secretary general of NATO.
"Right now, we're not getting along with Russia at all," Mr. Trump said. "Right now, the world is a mess."