Trump to Black Church: I Will Carry On Abraham Lincoln Legacy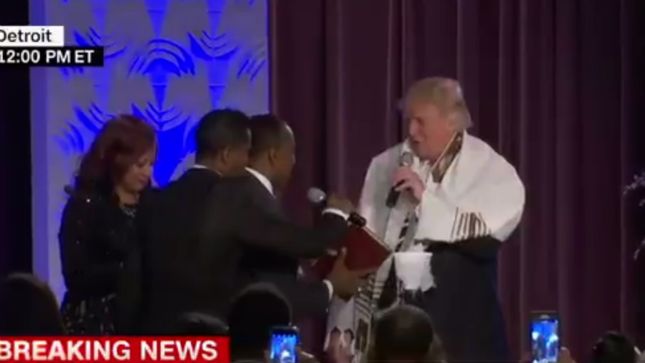 Donald Trump on Saturday delivered a message of unity to a predominantly black church in Detroit, promising to carry on Abraham Lincoln's legacy if elected president.
"Becoming the nominee of the party of Abraham Lincoln … has been the greatest honor of my life," Trump told churchgoers at Great Faith Ministries, marking his first appearance at an African-American church.
"It is on his legacy that I hope to build the future of the party, but more importantly, the future of the country."
As part of his continued effort to appeal to minority voters, the GOP presidential nominee visited the church on Saturday and taped an interview with Bishop Wayne T. Jackson beforehand.
The interview won't air for another week, but Trump afterwards addressed the congregation, promising that if elected president, he would unite the country.