Trump to form trust for assets while in White House, sons will run company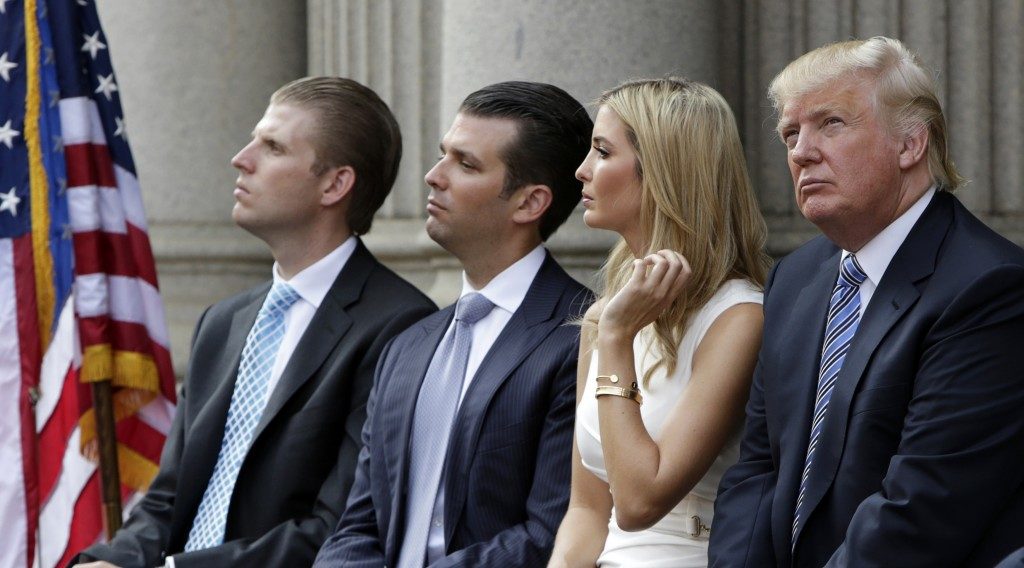 President-elect Donald Trump said he's turned "complete" control of his company over to his sons, saying he is confident he could have run the country and the Trump empire at the same time, but didn't think it looked right.
He repeatedly said conflict of interest laws don't apply to the president, so he would have been allowed to run the company. But he said he's taking steps to isolate himself.
"Don and Eric are going to be running the company," he said. "They're not going to discuss it with me."
Mr. Trump went on to say he was approached last weekend for a $2 billion deal in Dubai, and said he felt he could have easily agreed to it, but he turned it down anyway.
Speaking in front of a mound of file folders containing paperwork, his advisers said Mr. Trump is creating a trust for the companies that make up the Trump Organization.