Trump Trolls CNN with retweet of Trump Train MEMETrump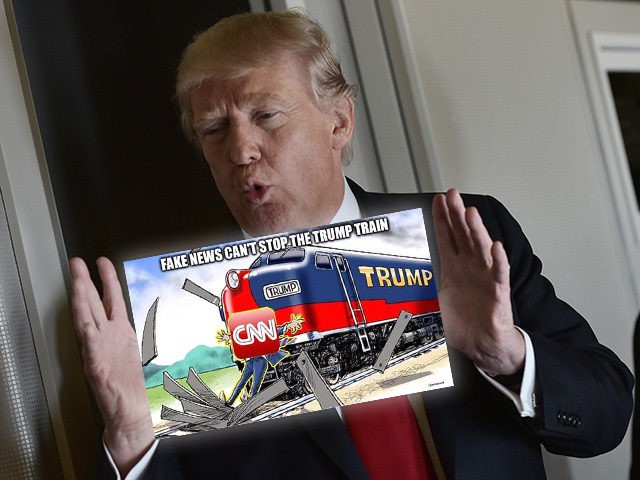 President Donald Trump retweeted a meme shared by one of his supporters Tuesday morning, showing a cartoon "Trump Train" running into a person with CNN's logo for a head.
"Fake news can't stop the Trump Train," the text of the cartoon meme read.
Trump's decision to share the image triggered outrage from reporters, who compared it to Saturday's violence in Charlottesville.