Trump Turns President in Louisiana As Obama Chills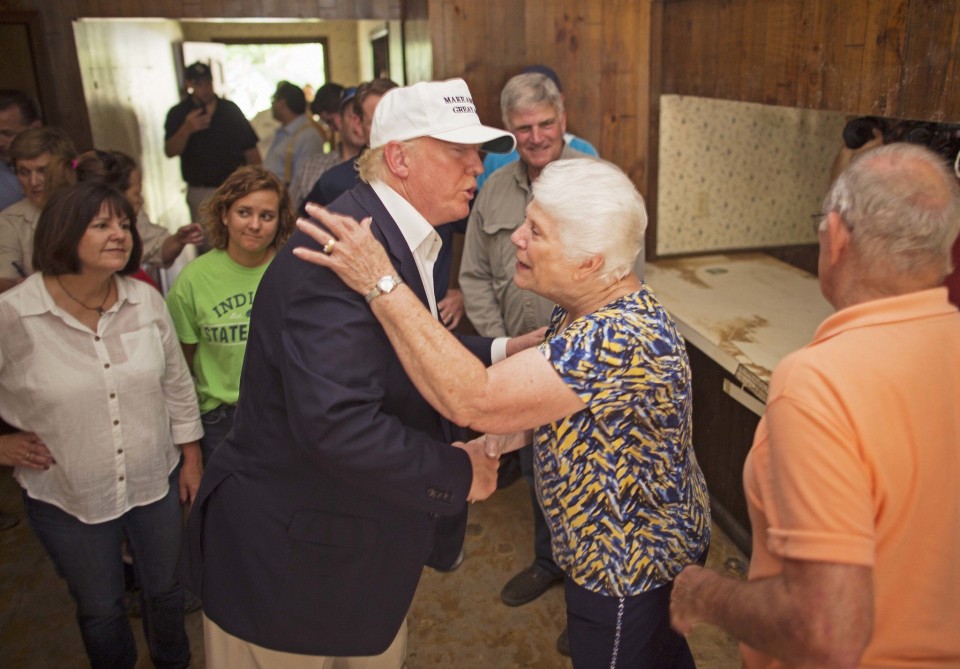 Republican presidential nominee Donald Trump visited flood-ravaged Louisiana on Friday, criticizing the US president for not doing the same, as the region grapples with a historic disaster that killed 13 people.
Trump and his vice presidential nominee Mike Pence met with local Republican leaders and emergency officials, and toured areas that just a few days ago were inundated with several feet of water.
President Barack Obama meanwhile announced he is headed to Louisiana on Tuesday, after days of criticism from some in the southern state for not visiting during the week-long ordeal, which culminated with the Republican candidate on the ground and the president still on vacation.
"Honestly, Obama ought to get off the golf course and get down there," Trump said at a campaign rally later in the day in Michigan, alluding to the president's Wednesday golf game.
Officials said about 40,000 homes were impacted by the floods, and more than 86,000 people had so far registered for federal aid — with that number expected to grow.